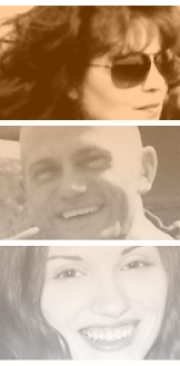 We believe that most business owners have good ideas, but lack the knowledge that would launch them skyward. Dreams without wings. Our goal is to give you the wings with which you may fly.
We are designers, marketers and image makers. Dream builders.

Our clients and our work have been featured in; Forbes, The New York Times, People Magazine, Playboy Online, ABC News, The Salt Lake Tribune, The Washington Post, The Toronto Star, The Honolulu Star and more.

Our clients have been featured on Oprah, Home & Garden Television and on the red carpet at both the Golden Globes and the Oscars.

That said, our work isnít about us. It isnít even about you. Itís about your audience. Because if your website, your image & your marketing donít work for your audience, trust us -- they wonít work for you, either.

Bengal Marketing is where we host our clients. Hand held hosting. And when one of our clients was featured on Oprah, our servers didn't even hiccup. We take care of your website. So you can focus on taking care of business.